News out of SIU; Social Media and Business: Kickstarter campaigns help companies reach new heights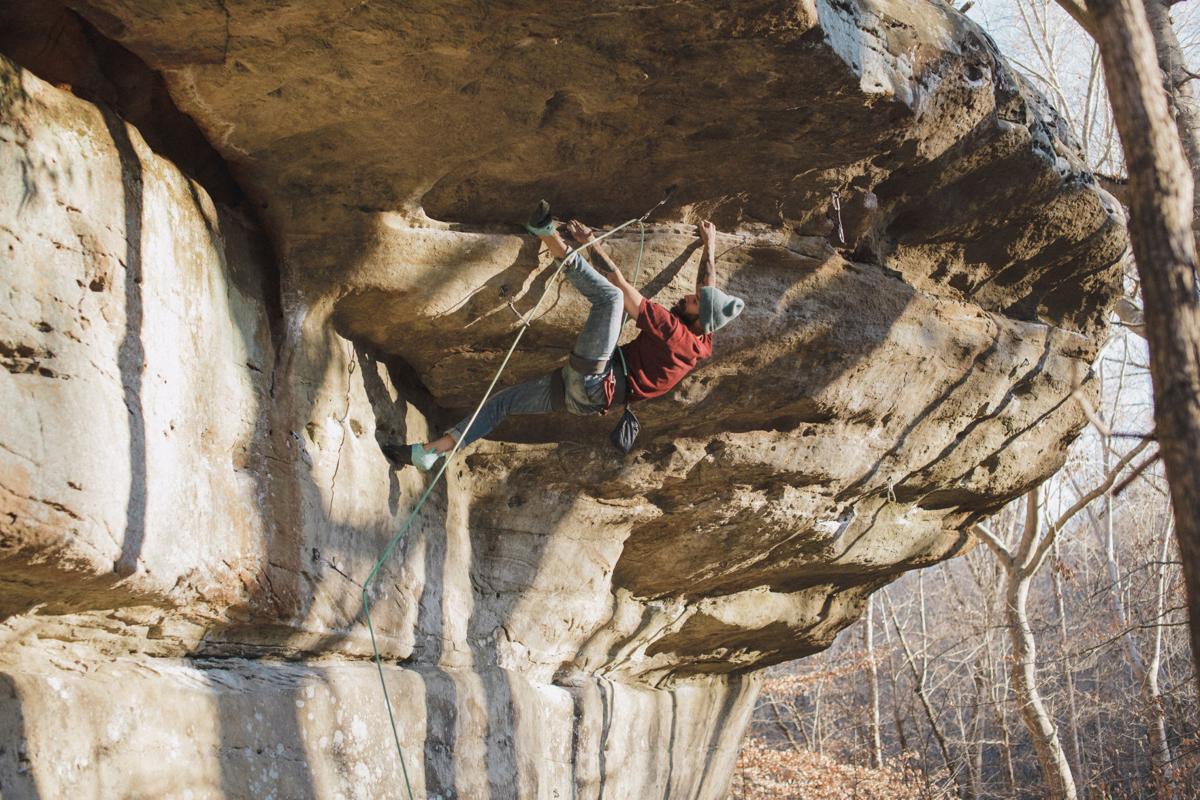 I first met brothers Daniel and David Chancellor of Climb So ILL and So ILL Holds while attending a weeklong competition at SIU's Small Business Development Center, the purpose of which was to help student entrepreneurs kick-start businesses in Southern Illinois.
Four and a half years later So ILL launched a Kickstarter crowdfunding campaign that has placed the company among the Top 20 most funded footwear products on Kickstarter to date.
"We believed in the vision and the footwear samples we had developed, but lacked the funds to start production. Initially, we reached out to more than 60 shops and online distributors to collect preorders and were turned down by almost all of them," Daniel said.
The experience led Daniel to launch a Kickstarter campaign seeking $10,000 to assist the company in bringing a set of climbing shoes to market. Within five hours the project was fully funded and by the end of the campaign So ILL had raised $154,452 from backers who wanted So ILL's products.
Their overnight success, like most successes, was no overnight task.
"The campaign was not easy. It was one of the largest challenges we have faced to date. We relied heavily on our grassroots following from around the world," Daniel said, adding, "When you treat people right for 15 years prior to launching a new product line they support you. That's what happened when we launched the shoes on Kickstarter. We are very thankful for our community."
That community started in 2002 on the porch of a college house on Maple Street in Carbondale. At the time Daniel and David were handcrafting eccentric and exciting holds for rock climbing walls.
In 2004 they grew into a 1,000 square foot operations center, a pole barn next to their house they shared in Desoto.
During the early days of So ILL Holds David would initiate the manufacturing process during the day while Daniel was studying entrepreneurship at SIU. At night, David and Daniel would lead a student workforce in pulling, polishing and packaging Holds for sale.
The work took its toll on Daniel as he struggled to keep up with school because of the demands of So ILL Holds.
"I was working all night and trying to go to class during the day. There were numerous times I remember sitting down in the lecture halls and waking up when the bell rang. As my grades were slipping my professors asked what was wrong. When I showed them what we were creating, eventually I was guest speaking for those same classes before graduation."
In 2012 Daniel and David reached their next phase of growth by opening Climb So ILL, an indoor climbing mecca located in the old Lafayette Square power plant in St. Louis.
Not long after the opening of the Climb So ILL gym, Daniel embarked on a three-year journey that toured him around the globe in search of the raw materials and manufacturers So ILL would need to provide urban climbers a shoe to fit the urban climber lifestyle.
Daniel thought the company had hit a major roadblock when vendors didn't immediately take to their shoes.
"They said the shoes were too high fashion and they could not be a success," but Daniel's gut told him differently.
1,549 backers propelled So ILL's new climbing shoes to market and demand demonstrated by crowdsourcing proved to vendors, some of whom had previously turned down the shoes, that So ILL had identified a market segment and brought a product forth that was perfect for the urban climbers it was designed for.
Daniel and the So ILL product team were able to prove their product beyond the demand by using Kickstarter's platform. They put their business stewardship on display by publicly navigating the complexities of delivering brand new products directly to consumers while vendors and competitors alike looked on.
Daniel and his team's provision of regular updates to backers, as well as their professional handling of feedback and product exchanges, gave vendors a clear depiction of what doing business with So ILL in the footwear space would be like.
If you're thinking of kick-starting your year with crowdfunding take note of So ILL's earned success.
Prove your worth before asking the crowd to fund your cause, deliver on your promises to those who fund you, and back those who back you by working to ensure your funders are satisfied.